Client sectors are divided up between food & beverage (57.1%) and non-food industries (42.9%). In detail, the food sector's technology purchases increased by 8.8% compared to 2020, while the beverage sector's purchases fell by 3.4%.
The combined result for the two segments was a 3.4% increase relative to 2021 and a turnover of €4.7 billion.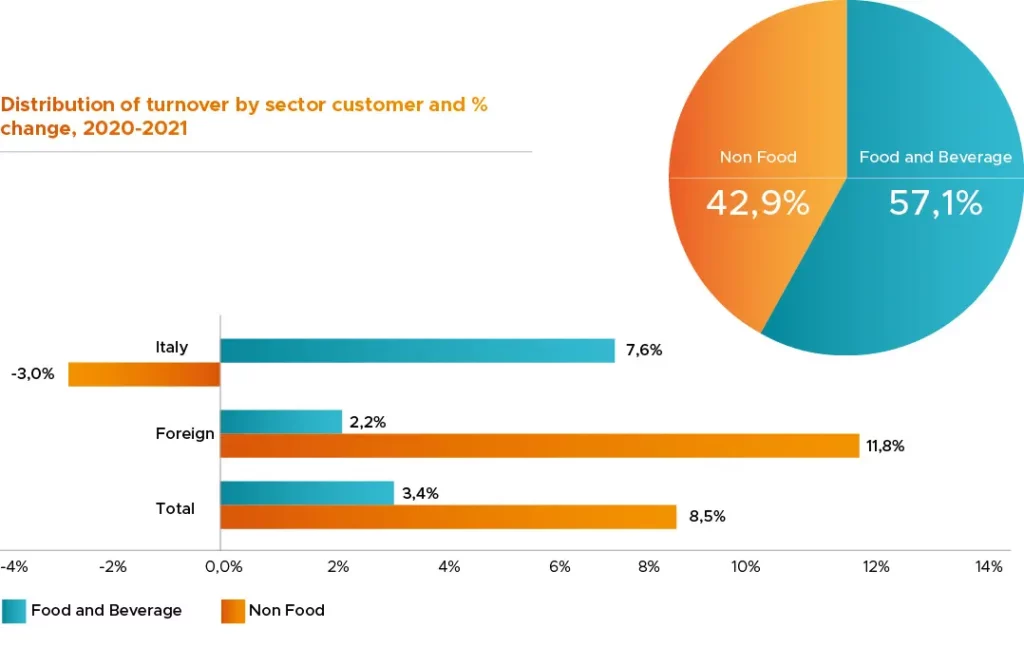 Topping the ranking of non-food sectors was tissue, tobacco and other machinery, which overtook pharma with €1.5 billion, an 18.2% share of turnover and 16.8% growth with respect to 2020.
Next came the pharmaceutical sector with €1.4 billion and a 17.1% share of total revenues. The cosmetics sector ranked third, stabilising after its strong growth in 2020 and generating sales of €341 million last year.
Finally, the Chemicals & Home Care sector generated sales of €286 million.